The West Virginia Municipal League provides a wide range of programs and services to strengthen the ability of city officials to serve their communities. Many of the programs are supported by WVML dues revenue and are made available to city officials at no cost. Do you have an idea for a service that would be beneficial to yours and other West Virginia cities?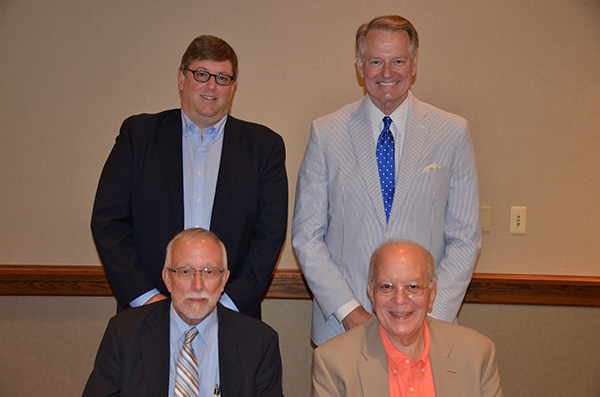 WVML Board Officers

Mayor Robert Greer, Bridgeport ; Mayor Steve Williams, Huntington; (left to right, top)
Mayor Serafino Nolletti, Logan; Councilor Tom Oxley, Oak Hill.