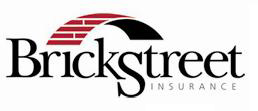 BrickStreet is the company endorsed by the West Virginia Municipal League's for workers' compensation insurance services. Join us as we look forward to a bright future in protecting your greatest asset – your employees. For more information, visit our Web site brickstreet.com or call 866.45BRICK.

BrickStreet Mutual Insurance® began its historic role as West Virginia's first private workers' compensation carrier on Jan. 1, 2006. BrickStreet has an innovative, aggressive approach to workers' compensation called BrickStreet 360°™. Services include claims administration, medical management, support from safety specialists, assistance in creating return-to-work programs and many more. These services are combined onto multifunctional teams to provide prompt, personalized service which can help manage costs.

From the largest statewide agencies to the smallest city office, BrickStreet knows it is the people that make government work. Public employees deserve the same workers' compensation protection as their private sector co-workers, and we provide it.

Report injuries within 24 hours. Call 866-45BRICK.  It's good for workers, and good for business.