WVML Press
Blue Ridge Community and Technical College and Grant Writing USA will present a two-day grants workshop in Martinsburg, April 20-21, 2017. This training is for grant seekers across all disciplines. Attend this class and you'll learn how to find grants and write winning grant proposals.
Click here for full event details.
Beginning and experienced grant writers from city, county and state agencies as well as nonprofits, K-12, colleges and universities are encouraged to attend.
We are excited to offer West Virginia Municipal League members and their staff a special tuition rate of $425 which includes everything: two days of terrific instruction, workbook, and access to our Alumni Forum that's packed full of tools, helpful discussions and more than 200 sample grant proposals. Please use discount code "WVASSN" to receive this $30 discount off full price at registration.
Read more: Grants Training in Martinsburg, WV - April 20-21, 2017
P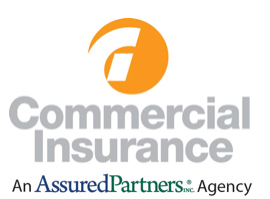 lease join us for a very informative session presented by our municipal specialists on:
FEBRUARY 19, 2017-WVML MID WINTER CONFERENCE-CHARLESTON MARRIOTT HOTEL
3:30 – 4:30 p.m.
Sexual Harassment One Beacon, Commercial Insurance Services
Sexual harassment is a form of sex discrimination that violates Title VII of the Civil Rights Act of 1964, which applies to employers with 15 or more employees, including state and local governments.
The City of Bluefield is seeking an energetic and knowledgeable professional for the position of City Solicitor. The City of Bluefield utilizes a city-manager form of government with a Board of Directors consisting of five members elected to staggered four-year terms. The City Solicitor conducts the legal business of the city and is responsible for all legal matters in which the city may have an interest. The individual is under the direction of the Board of Directors, works alongside other board officers, and assists city employees. The City Solicitor is the legal adviser for all officials, officers, and departments of the city and represents the city in all litigation and proceedings. Work includes, but is not limited to: drafting and reviewing ordinances, crafting resolutions, assisting in the development of policies and procedures, draft and review contracts, and completing other duties that may arise or are assigned. Knowledge of municipal law, civil code enforcement, land use, zoning, labor relations, and legislative interpretation are expected. Applicants should have a Doctor of Jurisprudence degree from an accredited law school, experience as a municipal attorney is preferred but not mandatory, and must be licensed by the West Virginia State Bar and U.S. District Court, Southern District of West Virginia. The selected applicant is encouraged to establish residency in the corporate limits of the City of Bluefield upon employment.
The City of Bluefield is an Equal Opportunity Employer.
To apply, send a cover letter with resume, proof of licensing, and salary requirements by email to cityclerk@cityofbluefield.com or mail to: City Clerk, City of Bluefield, 200 Rogers Street Bluefield, WV 24701.
CHARLESTON – State Treasurer John Perdue's West Virginia Retirement Plus supplemental retirement plan gained 301 new participants in the second quarter of fiscal year 2017.
Records show the plan picked up more steam in October, November and December 2016, bringing the total number of participants to 16,950. Total assets stood at $203.4 million as of Sept. 30, 2016.
The participant base has more than tripled and total assets have increased by more than $130 million since Treasurer Perdue's office took custodianship of the program in July 2006.
"As with all of our office programs, I'm always pleased, but not surprised, when one continues to perform well," the Treasurer said. "The growth in West Virginia Retirement Plus is positive. Our people work hard at engaging public employees of many types and this is the result."
Nearly 300 political subdivisions, including 108 municipalities, have joined the plan to date.